Slide 1
Durable. Waterless Sealing. Industrial Pumps
Slide 1
Durable. Waterless Sealing. Industrial Pumps
Serving Global Industries Over 101 years
Technology
Our Technology
Waterless Sealing Technology helps to achieve exceptional water saving at your plant. Check how
Water Usage Calculator
Flush Flow Rate:
%
Amount Entering Process:
%
Hours Per Day:
 
Days Per Year:
 
#
Quantity of Pumps:
 
Cost per kWh:
Rs
Annual Water Consumption:
Energy Cost to Remove Water:
Learn More
Extreme durability, processing the most abrasive slurries in Heavy Duty mining and Industrial applications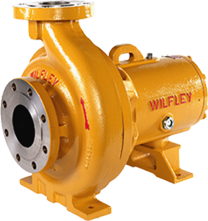 Most durable and reliable pumps in demanding corrosive and abrasive applications. 
At Wilfley, we strongly believe in our purpose to delight customers through innovation and technology, achieve inclusive and sustainable growth to remain eminent in all our businesses. In the area of Industrial Pumps, we lead tomorrow together to create a smarter and more sustainable world.
As a frontrunner in waterless pumps, Wilfley's innovative solutions and collaborative approach makes it a preferred partner for the most ambitious projects across the country.
Industry Experience
Wilfley India supports the Indian market and the whole African market expects South Africa and Madagascar. Our range of pumps supports a wide range of applications ranging from Chemicals, Mining, Food Processing, Fertilizers, and other industries. Our operations support the manufacture and supply of the latest model pumps and the latest Wilfley sealing technology from India and supporting the Legacy models from the USA.
CASE STUDIES
Most Recent Case Studies