Iron ore is the key ingredient for almost 95% of all metals produced globally per year. Production of this mineral requires continuous and reliable 24/7 operation. Wilfley's Max 5A extreme resistance metallurgy and world class sealing technology is unmatched by any competitor.
Typical process
The typical iron ore production process includes many steps. Pumps are bombarded with abrasive feeds and hematite iron ore with a typical density of 1.8 – 2.0 kg/m3 causing extreme wear in very little time or prematurely. The typical life of a pump is 3 months before a full pump overhaul is required. Most pumps, if not all, are equipped with mechanical seals or gland packing requiring millions of liters of water a year for flushing systems. Frequent downtime for seal maintenance and adjustment is required.
Wilfley abrasive resistant and flush less sealing system

Wilfley offers Max 5A Hard Iron Alloy pump metallurgy, with an average Brinell rating of 740 surpassing any competitor offering of 550 – 650 Brinell. Dynamic sealing technology in combination with the Solidlock static seal offers a leak-free pumping system without the use of flush water. Pumps run dry continuously providing a reliable operation 24/7 reducing maintenance time and costs.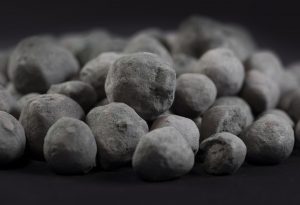 We provide customized solutions for all your industrial requirements. Talk to us.