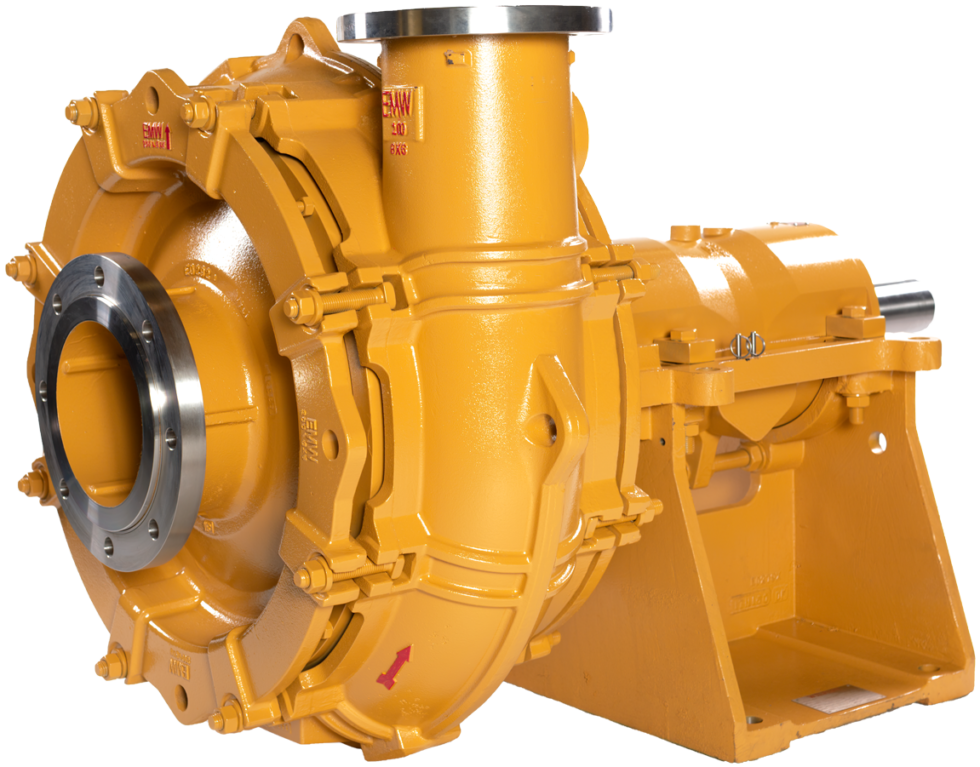 Slurry Pumps
Slurry pumps are widely used in the transport of abrasive solids in industries. It is used in various industrial applications like flotations, suspensions of slag, coal or ore in mining and sinter sludges, or in sand and gravel extraction.
EMW
Heavy Duty Slurry Pump with abrasion resistant materials and the Wilfley Waterless Sealing  Technology. Read More
Chemical Pumps
Our pumps are durable and reliable in demanding corrosive and abrasive applications.  Our designs meet ASME B73.1 dimensionally, and our Heavy-Duty constructions significantly exceed its minimum requirements.
A7
The Wilfley A7 pump meets and exceeds ANSI B73.1 standard. An unmatchable solution for heavy-duty industrial and mining operations. Read More
A9
The Wilfley A9 pump meets and exceeds the ANSI B73.1 Read More
We provide customized solutions for all your industrial requirements. Talk to us.