Potash is America's first industrial chemical, patented in 1790, and remains an essential product today.  Ninety-five percent (95%) of the world's potash is used on farms to fertilize the food supply. It is a critical ingredient that helps to improve crop yields, increase resistance to plant diseases, and heighten water retention.  Potash is a component of feed supplements used to grow livestock and enhance milk production.
Potash is an impure combination of potassium carbonate and potassium salt. The term potash has been commonly used to describe the fertilizer forms of potassium derived from rocks by separating the salt and other minerals.
Wilfley pumps work well in various potash applications due to the Wilfley Waterless Seal Technology.  Wilfley's Max 5A metallurgy is the material of choice in these applications, which include amine transfer, magnetite, regrind floatation, red amine transfer, tailings, and several others.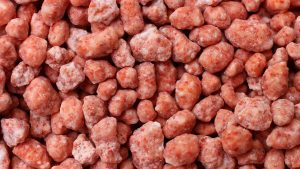 There are several steps in the production of Potash and pumps play a key role in the various stages of the process.
One of the biggest challenges is not utilizing unnecessary water usage.  Most pump manufacturers utilize packing and mechanicals to perform the sealing operation of their pumps.  However, packing requires frequent maintenance and attention to ensure it is properly lubricated and changed out once a seal is unable to be achieved to prevent bearing failure.
Mechanical seals are expensive and require a certain amount of flush water infrastructure and maintenance.  Flush water use can dilute the very product potash producers are trying to capture.  One gallon of water dilutes one pound of Potash. The additional flush water will have to be evaporated in the process eventually, which is costly.
We provide customized solutions for all your industrial requirements. Talk to us.