Wilfley Industrial Pumps for Sugar Production Mills
Increase sugar recovery and decrease your plant maintenance costs
Wilfley pumps and their Waterless Sealing System helps sugar cane mills to increase sugar recovery by eliminating dilution of the traditional water seal systems and eliminating seal leaks.  The Wilfley Waterless Sealing Technology is reliable in adverse conditions like pumping contaminated, fibrous, and viscous solutions.  
From juice extraction, juice clarification, juice evaporation, crystallization to the refinery, Wilfley offers a wide range of solution that includes process and slurry pumps, duplex stainless steel, and high chrome materials.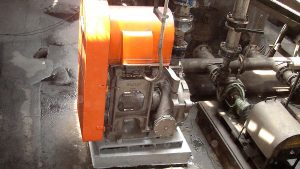 We provide customized solutions for all your industrial requirements. Talk to us.