A. R. Wilfley India Pvt Ltd is a wholly-owned subsidiary of A. R. Wilfley & Sons. Inc, USA. Wilfley's focus is dedicated on providing the best industrial pumps and the same are delivered to thousands of companies spread over 82 countries. Wilfley has been doing this for the last century. Wilfley is probably one of the few companies owned and operated by 5th generation family.
Since 1997, we have started our activities in India from our headquarters at Mumbai. Wilfley has invested in world class manufacturing facilities with specialised proprietary technologies to cater to the needs of the industry. Our India team is well supported by our knowledgeable and experienced TEAM at Denver, USA. We are fully equipped to suggest and provide right pumping solutions to our industrial customers and assist them in handling liquids in toughest applications.
Our manufacturing plant at Sangli is a showcase of immaculate Manufacturing and Engineering practices. At Wilfley, we strongly believe in our purpose to delight customers through innovation and technology, achieve inclusive and sustainable growth to remain eminent in the business.
Wilfley has established an extraordinarily strong Marketing, Sales and Service network to serve the customers across India and Africa. Our well trained dealers, agents, distributors are spread all over India.
As a frontrunner in Industrial process pumps, Wilfley's innovative solutions and collaborative approach makes it a Preferred Partner for the most of Prestigious Customers across the country.
We, at Wilfley, focussing on producing only Pumps and that too only Industrial Pumps. Rather than trying hands on many things and performing at average level, we believe in doing something unique and exceptional . We work passionately for the ultimate satisfaction of our customers keeping in tune with our tradition without compromising on durability, reliability and quality. Therefore, we dare to claim to be best in the area of Pump design and Manufacturing.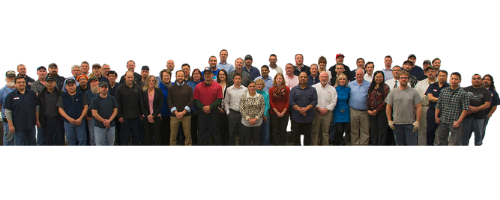 1997
Wilfley started its Liaison Office
Wilfley started it's Liaison office in Mumbai, India to
provide prompt service support to Indian customers who were using pumps imported from Wilfley Denver.

2002
Registration of Private Limited company
Registration of private limited company – A.R.Wilfley India Pvt Ltd.
The company was formed with a view to increase Wilfley's presence in India and Africa. The company started Marketing activities from it's registered office at Mumbai.

2007
Started Manufacturing Activities and Supply of Parts
Wilfley, started manufacturing and supply of various parts from India. Also started sourcing of critical parts from parent company located at Denver, USA.
2013
Started Assembly and Testing of Pumps
Wilfley, started assembly and testing of pumps from India. New pump test facility created at the manufacturing set up at Sangli.
2016
Developed Proprietary process for Supply of parts in WCD4 material
Wilfley, installed special heat treatment furnace and developed proprietary process for hardening of standard CD4MCuN material converting to WCD4 material for dramatically improvement in wear life and corrosion resistance of liquid end parts.
2018
Received Accreditation as ISO Certified Company
Wilfley successfully achieved ISO 9001:2015 certification from TUV.
2020
Expansion of manufacturing facility
Expansion of manufacturing facility and development of proprietary processes
The pioneering spirit lives on…
Arthur Redman Wilfley
1860-1927
Arthur Redman Wilfley was described in a 1927 issue of Engineering and Mining Journal as an inventor-genius who personified Thomas Edison's recipe for genius in that 90% of the ingredients for an inventor is perspiration and 10% is an inspiration.
Arthur Wilfley designed and patented numerous inventions throughout his lifetime with his two most noteworthy being the revolutionary concentrating table for the separation of ore and the packing-less centrifugal pump. It was the invention of the packing-less centrifugal pump that led Arthur Wilfley and his two sons to establish A.R. Wilfley and Sons, Inc. in 1919. Arthur's ground-breaking expeller technology paved the way for A.R. Wilfley and Sons to become the industry leader in hydrodynamic sealing in centrifugal pumps.
Wilfley has now been providing heavy-duty centrifugal pumps throughout the world for almost 100 years. The company is still based in Denver, CO and it is currently in its 5th generation of ownership and operation.
We continue to support every single pump that has ever gone through our doors while ambitiously striving forward to pioneer revolutionary pump designs and innovative sealing technologies for today's most difficult pumping applications
Link Wilfley
Director
(President,
A. R. Wilfley & Sons, Inc. USA)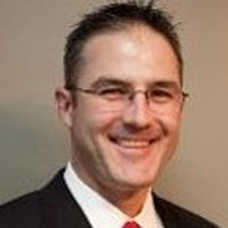 Jeremy Sparling
Director
(Corporate Controller and CPA,
A. R. Wilfley & Sons, Inc. USA)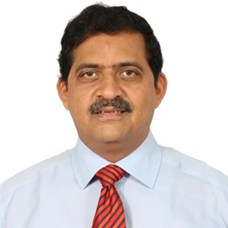 Sunil B Sawant
Managing Director
A. R. Wilfley India Pvt. Ltd.