Toughness Where It Counts
Phosphoric acid is also known as orthophosphoric acid. In the fertilizer industry, three chemical compounds are used interchangeably to designate Phosphoric Acid.
Ca3(PO4) – the main constituent of phosphate rock known as Bone Phosphate of Lime BPL
P2O5

 

– Phosphorus Pentoxide is often used to describe acid concentrations.
H3PO4

 

– Phosphoric Acid
With extensive experience in the Phosphoric acid industry, Wilfley provides complete pumping solutions that involve Heavy-Duty pumps, Waterless Leakless Seal Technology, and property corrosion and abrasion-resistant materials.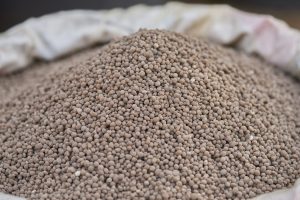 We provide customized solutions for all your industrial requirements. Talk to us.