Wilfley has been rebuilding pumps for our customers since the company was established in 1919. This affordable service, known as the Pump Rebuild Program, includes a full pump inspection and rebuild with new OEM parts. Rebuilt pumps are treated with the same priority as new pumps and are returned to the customer in a timely manner.
How the program works
Contact Wilfley customer service to obtain a return authorization number
Complete the Wilfley Return Goods Form and sign the decontamination certificate
Include the form and a copy of the MSDS for the pumped liquid with your shipment
Follow the shipping instructions on the form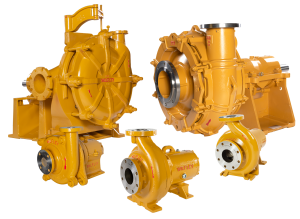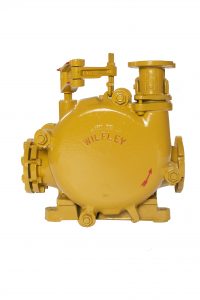 Pumps must be fully decontaminated and must have their case, impeller, and case plate removed prior to shipment
Wilfley end suction pump with case, impeller, and case plate removed
Wilfley side suction pump with the case, impeller, and follower plate removed
Failure to do so will result in the shipment being rejected by Wilfley
Returned pumps will be fully inspected by Wilfley and you will receive a proposal outlining the parts that need replacing and a schedule for completion. Once you agree to the proposal, the pump will be reassembled with new OEM parts and painted. A full range of optional performance tests are also available to meet your needs. All of the new OEM parts are furnished to you with a new pump warranty.
We provide customized solutions for all your industrial requirements. Talk to us.